Cuckquean Humiliation Story
Cuckquean Humiliation Story written by a Cuckquean women and told in her own words. Want to date a Cuckquean? We have a site you may find interesting.

Cuckquean Humiliation Porn Story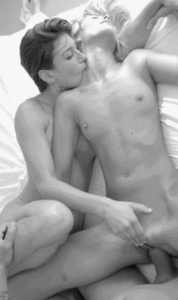 Cuckquean Humiliation Story "This is so humiliating" I thought to myself as I drove down the highway towards my boyfriend's mistress' apartment. I'd been order to go and collect her for him so he could spend time scrubbing himself up for her. He didn't care what he looked like on the now very rare occasion that he lowered himself to use my holes to get himself off. But for her… by the time we made it home he would look and smell absolutely incredible.
He is so fucking hot it drives me crazy. Me and every other female in his general vicinity. I have no idea how I lucked out long enough to become his girlfriend… But what became painfully clear early on was that if I was going to remain that way, he was going to be fucking other women. Whoever he wanted, whenever he wanted. And he wanted often. What was also clear was that it was not a two way street. I was to remain absolute faithful in monogamy, and mainly untouched. Unused. Desperate.
In the beginning he only brought home tinder whores or drunken floosies he had picked up at the bar. That was easy to handle. They were almost always gone the following day. So their judgemental laughing faces with disapproving looks were easy enough to put out of my mind when they left. To my most ardent surprise I even found myself becoming turned on by my boyfriend fucking them, and their disrespectful faces. My pussy would be soaked listening to him ride them. Or on the rare occasion he bought home a slutty one who enjoyed it, watching them together.
Soon it became the only thing I would think about when I was touching myself, and I'd cum like a freight train. Usually multiple times. My boyfriend also enjoyed this. That he had essentially trained me to only get off when I was feeling degraded or humiliated.
We did have lines established though. He agreed that he wouldn't fuck anyone we know or anyone too close to home. That way we were free to live our double life. Well I thought we had lines he wouldn't cross. Then one day a few months back he just calmly stated that my close friend had been sending him naughty pics sexting with him. And that he would be fucking her from now on.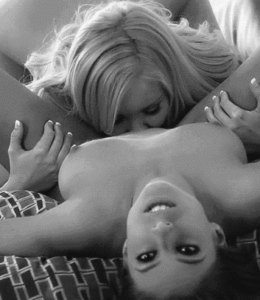 I was in shock to begin with. I mean how did they even get to a place where they were exchanging naughty pics to determine they were hot for each other? Clearly more women than I thought flirt with my boyfriend behind my back. And as soon as I had that thought my cunt flooded. I lay for hours that day with my fingers between my legs thinking of every woman who has ever smiled at my boyfriend. Trying not to think about my close friend who is petite and sexy riding him.
Many many maaaannnnyyyy fuckapaloozas with her had taken place at my house by now so I had adjusted to him and her. They fucked so regularly it had begun to feel like they were having an affair and just couldn't be bothered trying to hide it from me. They didn't care enough to hide it. The more humiliating and degrading it all felt the more I would get off on it. He knew it too.
Cheating in full frontal intentional view. Not only that, he would taunt me. Comparing me to her and telling me how much better she is than me in every way all the time. She was just as twisted as he was.
Getting off on embarrassing me or making me jealous. She would do things like send me screen shots of their dirty conversations or them talking about me. She became more and more daring and dominant towards me every time they fucked. The most recent time previously she demanded that I watch them and fuck my ass with a beer bottle the entire time. Not to give me any pleasure, quite the opposite. And to ensure I would have none she used duct tape to tape my chubby cunt mound closed over my throbbing clit.
Her growing dominance and nasty streak towards me was at complete juxtaposition with how she was with my boyfriend. For him she was completely submissive. He is a highly dominant man so that was no surprise to me. What was a surprise though was the tender and passionate way in which he treated her and her submission. He had only ever been cruel and twisted with me.
Well today he had me driving to collect her from her home with strict instructions. I was to drive with my collar on, and silicone plastic g string fixed firmly in place. It had a cavern that pushed inside my cunt which kept my hole spread the entire time I wore it. It also was far too small to cover my fat cunt mound and often my outside lips would swallow half of it up too. It was uncomfortable. But that was the point. With this I wore a whore' s wardrobe. Tiny skirt, no actual underwear. Tits on full display in a push up bra and not enough of a top to cover my self.
Sitting on the passengers side seat was her collar. Much cuter and fashionable than my hardware around my neck. I was to have her put it on when she got in the car. That way we were both ready to submit as soon as we walked in the front door at home.
She was waiting on the curb as I pulled up. She looked incredible. She always did. He always made it known to me that she did too. She lobbed her bags into the back seat and then climbed into the front. She took one look at me and laughed. Then greeted me. I handed her the collar and she laughed again. "I guess he has big plans for tonight then" she said. I shrugged.
Its not like he was going to touch me either way. Not while she had come to stay. Her and I chit chatted about nothing much most of the way. Until obviously he had started messaging her and revealing certain things. She abruptly told me to spread my legs as much as I could while I was driving. I complied because when our collars are on I'm well aware that she is my superior.
I pulled up at a red light and she quickly leant over before I knew what was happening she had shoved something inside my forced spread open cavern space. She laughed again. I said nothing. My heart sunk, but immediately my cunt was throbbing.
Once we were finally home, parked in the driveway, she hastily swung open her car door and started for the front door. Then stopped dead in her tracks and turned to watch me. Clearly she had remembered something. I climbed down out of our territory and as my feet hit the floor a small clatter sound did also. I looked down between my legs to find a lighter. She laughed hysterically and told me to pick it up for her and bring it inside along with her bags. She had of course shoved it into the cavern space knowing it would slide straight out when I stood.
I collected her belongings and followed behind her. She was to always be first. Up front. Me behind and in my place. My boyfriend flung the front door open with clear excitement. "Fuck I've missed you! I couldn't stop thinking about you all day!" My boyfriend greeted his mistress. As we got through the door he grabbed her and swung her up against the wall, holding her up by her ass. She wrapped her legs around him and her arms around his neck.
They made out intensely and deeply. Mouths so hungry for each other it had a frantic energy in their passion. The longer they kissed the more frenzied and clearly horny they became. I had no doubt he would be absolutely rock hard. The material of his pants having to work overtime to keep his cock held back.
I went out of the room and placed her bags down. They were still going at it like college kids hopped up on drugs when I returned. But now they had added dry humping to the mix. I saw him shuffle and balance her weight differently so he could reach down and release his cock. He caught my eye and saw me watching their every move. "Don't worry, I haven't forgotten you puppet. Come here. You get a kiss too". He mumbled half into her mouth, half out the side of his mouth as he was pulling her g string aside to display a glistening perfect pink petite little pussy.
Immediately the smell of sweetened sex filled the air. I shuffled forward towards them eagerly. I have always loved kissing with my boyfriend. He is a great kisser. He only need kiss me with the briefest amount of tongue and I get instantly turned on. I smiled at him as he carelessly reached out and grabbed me by the collar to draw me closer to him. So my face was inches from his. He unlocked his lips from his beautiful mistress, my good friend, and turned his head to face me. Without warning and thoughtlessly he abruptly spit directly in my face whilst simultaneously he thrust himself deep inside her.
She gasped loudly as his cock entered her. Distracting her from what he had just done to me. He gave her pussy a few solid pumps making her moan before he drew her attention back to the present.
"Didn't you see the kiss I planted on puppet? Don't you think she deserves another one?" He didn't even wait for her to respond before he spit over my face and tits again. I tried to jerk backwards to get away but he still had a firm grip on my collar. "Now go on, be nice", He said, " you give puppet a kiss too". And she did. Her spit landed pretty much only on my tits though.
With that he shoved me roughly backwards. I caught my self just in time so I didn't fall over. "Now fuck off out of here Puppet. Go sit at the table and write one of your too long novel messages about this afternoon to that guy that jacks himself off to you being treated like the worthless desperate fuck pig you are. And send him some photos of you. Not ones where you're pathetically trying to be sexy.
Disgusting ones of you that you're ashamed of. I'll be checking with him later that you've done what you've been told. Now fuck off! I'm trying to fuck this sexy tight ass friend of yours and you make my cock soft when I have to look at you"
I scurried off into the next room with my shoulders slumped and my sloppy cunt hole more of a mess than it had ever been before. And as I sat with my back to the open door to do as I'd been ordered, the sound of my boyfriend and my close friend fucking like porn stars filled up the room. It was deafening in the tiled room with the sound bouncing off the walls, floor, and ceiling.
But I think that was the point. I just hope that this time I'll be allowed to touch myself at some point to relieve the mass amount of pressure that had accumulated in my throbbing mess of holes. It was complete agony being that turned on and denied all touch.
But that just seemed to be my life now as a cuckquean. So better get used to it I guess.
I want to find another woman to please my husband while I watch
I want to find another woman that I can bring home for my husband. I want to watch it all. If you enjoy kissing and make out sessions I would so love to be tied in a chair spread wide and forced to watch another woman with my husband I want to watch the slow for play , the kissing all the stuff that leads to an amazing sex session.
I want to watch as another woman takes my husbands cock in her mouth knowing she is making him hard hear him moan all the moments before and during , I want him to tell me how much tighter her pussy os than mine, how much better she can give head All while I am tied unable to look away the smell of their sex in the air . (Her wet panties in my mouth) I want to know he is fucking her bareback , I want to watch as he cums inside another fertile better woman.
Then have him come over and remove her panties from my mouth only to smack me across the face and force his dick down my throat , making me lick her cream from my own husbands cock making him hard again .
Then have him untie me and reposition me and then restrain me as she forces her cum filled pussy in my mouth as I watch my husband lube her and himself for anal . Forcing me to watch as another woman gives him what I his wife will not .
It has taken me a long time to admit this.
Any ladies want to help me?
BBW CUCKCAKE
Can I fuck your man while you watch ? Just a thought of how sexy it would be to be able to fuck someone's man while they are forced to watch and cant do anything about it.
Simple and quick. We're Matt and Kimber-  early thirties, we have a dog named Sinatra -of the teacup variety (which we spoil rotten) but-no children. That is how it will stay and we don't see kids in the future.
Since we get a lot of questions about how we can travel so much and what we do -here it is: We work remotely from our laptops and manage large properties for select clients- that's it. We do travel a lot for work and whenever the mood hits -which is pretty often, so we rack up thousands of airline and hotel points a year.
We meet lots of people but only a select few know EVERYTHING. We do tend to find ourselves in interesting predicaments however and we're always bending if not shattering said rules. As with our relationship, yes we are married, but it's not what you would call conventional by any means.
We met in a Barnes and Noble bookstore and dated for about a year and then moved in together.  We decided from the start to be very honest with each other -meaning – fucking just tell me the real truth (are you lazy? whiny? nagging? ) and one of the biggest things .. what REALLY turns you on and see if the other can handle it.
(This was hard for both because I think we were still figuring it all out) Anyway, Matt likes to be in control and has a bit of a jealous streak, so he's pretty much an Alpha male. He loves golf and is competitive at sports. He's also very loyal to me and his friends and family.
He was raised in a very conventional mid west type of home with lots of religious influences. Neither of us practice any organized religion but each were brought up in homes heavily steeped in bible belt philosophy.
Me, well I'm very submissive and tend to not be jealous. I had a few girlfriends in college and I'm very turned on by women so I'm open for threesomes and a kinky fetish which I recently learned has a name – Cuckquean. Basically means I'm turned on by watching my man fuck other women.  Sounds great to most men but Matt just couldn't get his head around it. He's very loyal.
At first he Cuckquean Humiliation Story thought it was some sort of Cuckquean Humiliation Story test- like I would break up with him if he actually did Cuckquean Humiliation Story fuck someone else. He kept thinking it was a Cuckquean Humiliation Story trick… like I really wanted to sleep with other men and I would be like … well you slept with that Cuckquean Humiliation Story girl .. so it's ok for me to sleep with this guy. (Which couldn't be further from the truth!)
He Cuckquean Humiliation Story brought it up that maybe I just really wanted to be with other Cuckquean Humiliation Story women and I was just using this to be with Cuckquean Humiliation Story them…(he's got a jealous streak, and didn't like the thought of that either.)  Well…  maybe that did have some merit… because I do like beautiful women, but it was Cuckquean Humiliation Story honestly just the thought of him being with another women. I had to promise him that I would NEVER sleep with anyone but him unless he asked-that never has happened Cuckquean Humiliation Story  btw.
The first time he was with someone else was a Cuckquean Humiliation Story hotel in Cuckquean Humiliation Story Atlanta. I was in the Cuckquean Humiliation Story room, and basically I just Cuckquean Humiliation Story watched.  She was a very beautiful black woman named Renee. (It was very erotic, and I liked it but it wasn't totally doing it for me and it took a while for me to pinpoint what I actually needed. More on that in a later post.)  Anyway, Matt and I were chatting with her in a hotel bar, we knew her through an old friend. We weren't married yet, but we were stable.
From the beginning, I would ALWAYS bring up Cuckquean Humiliation Story  that I was thinking about him being with other Cuckquean Humiliation Story women during Cuckquean Humiliation Story sex, soon he Cuckquean Humiliation Story  picked up on it and would tell me Cuckquean Humiliation Story little stories to get me Cuckquean Humiliation Story hot. Later, he would tell me when he saw a hot girl and say something about her. I really started getting into Cuckquean Humiliation Story it then.
We've lived this Cuckquean Humiliation Story life for the last 5 Cuckquean Humiliation Story years. It's taken a lot of Cuckquean Humiliation Story  time to get where we are and we keep Cuckquean Humiliation Story evolving and getting deeper into the Cuckquean Humiliation Story kink. Sometimes, in the past when we first started this Cuckquean Humiliation Story lifestyle, I've been so angry that I tell him I'm done and that I can't take it anymore. Then he would just stop, we wouldn't even bring it up, but for me to have a really great orgasm… I found out I needed it. It is like a drug.
Then I'd end up BEGGING him to do it again. This went on for two years (of fights/going back and forth) before he told me he either to be in 100% or out 100%  because he couldn't do it anymore. It was destroying US. I knew I could never quit,  honestly enjoy it too much. So I decided to accept the kink  The CC ( Cuckquean Community) calls the OW (other woman)  a Cupcake….it fits, because I like those too! ? Cuckquean Humiliation Story
This blog will be about some of our adventures and travels.  We threw in some stories of friends that have traveled with us and also stories about our clients. Now.. we will be discreet and never give away their real names, but I can tell you that they are true. Enjoy our Cuckquean Humiliation Story