Cuckquean Travel a Cuckquean Erotic Story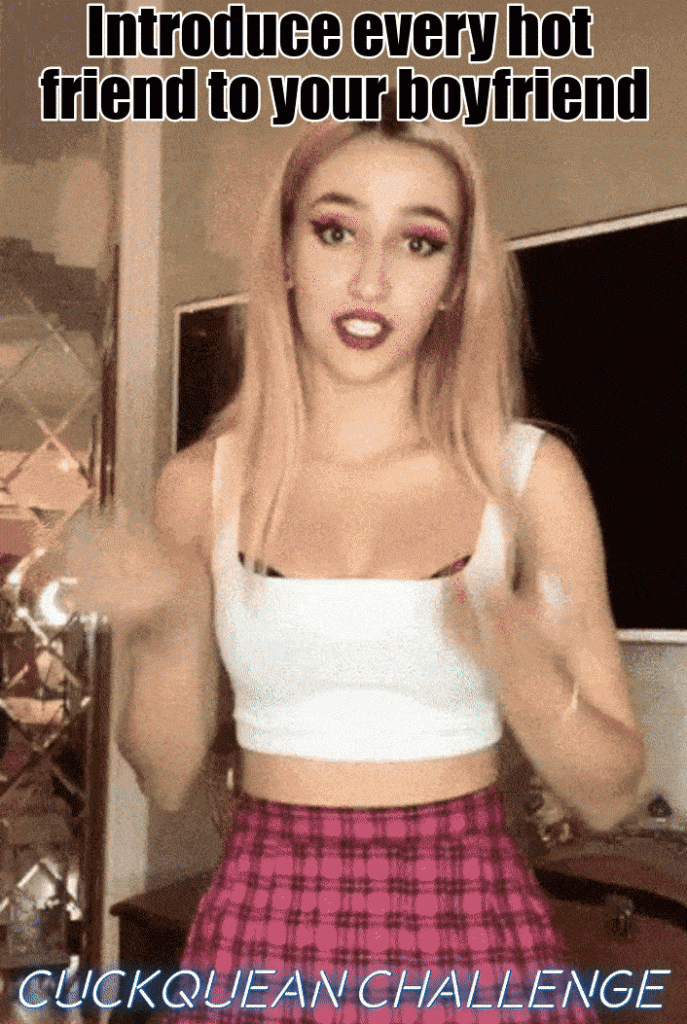 I woke up yesterday morning ready for Cuckquean Travel with a dripping cunt. I had a wet dream, and it's probably no surprise considering that it's been a good three weeks since my last orgasm. I've decided to write my dream up as a piece of erotica, and I must declare that I'll be embellishing it with more details I thought up after awakening. I hope you enjoy it as much as I did.
We are going to Hong Kong for a short Cuckquean Travel getaway. By we, I mean me, Master and Miss. This is our inaugural trip together and I'm filled with Cuckquean Travel a mixture of elation and trepidation. I could say that I don't know what to expect on our Cuckquean Travel, but that won't be true because Master has been very specific in listing his expectations of me. His words, I believe, were "This trip is not for your enjoyment, but for hers. This is my gift to her, and not to you, cunt. We will do whatever pleases her, and I don't want to hear a single squeak from you." We were celebrating Miss' birthday, so I understood Master's intentions, but somehow, I knew that things would be the same even if it were my birthday or our wedding anniversary. I wasn't complaining, of course. Many months in the chastity belt have taught me the value of being agreeable.
On the plane, Miss sat between me and Master. My orders were to keep my fingers between my thighs and to tease my clit the entire flight. I wasn't allowed to insert my fingers into my cunt… That was, as usual, to remain empty and aching. This was the first time I was out in public with them without my chastity belt on, and they fully intended to torment me. The intense jealousy I felt from watching Miss and Master interlink their fingers and sneak the occasional kiss while talking about the the places they wanted to visit and the things they wanted to do only served to fuel my arousal. To add insult to injury, when dinner was served, the stewardess offered a choice of fish and chicken, to which Miss chose one of each and proceeded to polish up both plates. After she was done, I was allowed to lick my fingers clean of my juices and to eat the remnants of both our sets. Only two cold buns were left. Those were to be my dinner. My tummy growled at the thought of the piping hot food that had been, and I suppose my misery must have shown on my face for Master quickly instructed me to eat up and thank Miss for her leftovers.
Cuckquean Travel Day One
When we checked into the hotel, I was instructed to wait with the luggage while Master and Miss registered the room under their names. It was a room for two, and there was only one queen sized bed. However, I already knew where my sleeping quarters would be, for Master had instructed me to pack a sleeping bag. When we got to the hotel room, Master told me that I would be allowed to lay the sleeping bag on the floor at the foot of their bed if I was good. If I was naughty, however, I would have to sleep in the closet so they wouldn't have to look at me. At that moment, I made the decision to do my best best to be good. I did not like the look of the closet at all.
After we freshened up, I was locked back up in my chastity belt (after Miss used the vibrator on my tortured clit till I had to beg her to stop), my ass was filled with a butt plug and a shock collar was attached to my inner thigh. Master and Miss frequently used the shock collar to keep me in check. It hurt and it worked. Miss was also adorned with a few items. She wore a pair of weighted kegel balls in her pussy and Master's dress collar around her neck. The kegel balls kept her pussy tight for Master, and also kept her turned on as the weights made them move as she walked. We went out to the night market to shop and eat like this. Every time Miss wanted to look at something, we would stop. Master bought her a pretty pair of earrings and I was given the paper bag to hold on to. At dinner, I was allowed to sit at the same table, but as with what happened on the plane, Miss ordered the two items she could not decide between, ate what she wanted and gave me the leftovers.
When we got back to the hotel, Master and Miss were tired so I was instructed to alternate between sucking Master's cock and licking Miss' pussy while they sipped on wine and made out. After a while, they were sufficiently aroused and I was sent to a corner of the room with a gag in my mouth and clover clamps on my nipples (they hurt like hell). There, I watched Master spank and fuck Miss while in pain and unable to make a sound. Miss enjoyed more than a few orgasms before Master finally blew his load. They lay together for a while, luxuriating in post orgasmic bliss and kissing each other fully on the lips before Master finally gestured for me to come closer. He removed the gag from my mouth and then emptied the contents of the used condom in it. After I swallowed, I began to gently lick Master's cock and Miss' pussy clean. When I was done, Master unlocked my belt, threw me a vibrator and told me to edge myself thrice. On the third edge, Master released the clover clamps and I was instantly awash with intense pain. The belt went back on and I was tucked into my sleeping back at the foot of their bed with kisses to my cheeks.
Cuckquean Travel Day Two
We were going shopping. As with before, I was belted, plugged and the shock collar was back around my inner thigh. In the mall, I followed Miss around meekly, holding out my arms to act as hangers for her to drape the clothes she wanted to try over. Master had his hands full holding her around her waist, occasionally spanking her bum and stroking her hair. Men weren't allowed into the changing room, but that did not apply to me, so I dutifully followed and helped Miss in and out of various outfits. When Miss was done trying on all the outfits, she thanked me for my help and told me that I could lick her pussy right there in the changing room as a reward. I blushed at her suggestion but it was evident to the both of us that I was beyond excited at the thought. I quickly knelt down and sought her pussy under her skirt. She was already pantiless so it wasn't too difficult. I licked, lapped and sucked till she gasped and pushed me away. "That's enough, cunt. I want to keep my orgasm for Sir. You did a great job getting me all hot and bothered for your husband, you worthless thing," she said. "No cleaning up. I want you to smell me on your face all day." I would have cum right then and there if I could.
Our next stop was the lingerie boutique. Master and Miss picked out a few pieces that Miss would look ravishing in. Like before, I accompanied Miss into the changing room and helped her in and out of the pieces. Miss made me snap shots of her in the different ensembles and send them to Master who was waiting outside. When we emerged, Master told us which ones he liked best and and sent me to make the purchase using my own money. According to Master, it wasn't humiliating enough that I had to put up with his affair, I had to finance it too. I would pretend to be upset, but the truth was that I loved every bit of it. I loved the knowledge that the nice dinners they enjoyed were at my expense while I waited at home, I loved that all of Miss' raunchy outfits were paid for by me. All of that made me feel even more worthless, if that was possible.
They decided that they would enjoy a nice dinner that night without me. The restaurant they had chosen was an expensive one, far too good for my tastes. Master told me to grab a bite at one of the eateries nearby and to wait for them outside the restaurant when I was done. It wasn't very cold that time of the year, but the temperature dropped a few degrees as night fell and the hot bowl of beef brisket noodles I had consumed earlier was insufficient to keep me warm. I froze while sitting at a bench outside the restaurant. It was a small place and I could see Master and Miss through the window. I really did feel sorry for myself at that point, but the warmth between my legs was telling of my state of arousal. Master and Miss kissed each other deeply a few times over dinner. To say that that didn't affect me would be a lie. On one hand, I was mad with jealousy, but on the other hand, I knew that this was exactly what I needed. I thought of all the times I had begged Master to make Miss his lover, his submissive, and to make me a slave to them both. This was indeed exactly what I needed.
That night, Master told me that he wanted to focus on Miss and that I would be sleeping in the closet. He allowed me to get myself ready for bed, then he made me lay out the sleeping bed in the closet. To my surprise, Master removed my chastity belt, but cuffed my wrists and ankles together. My hands, however, were in front of me and I could touch myself if I tried. "Not so fast," Master said, pulling out of a tube of numbing cream from the suitcase. My heart sank as he smeared a thick layer all over my clit and its surrounding area. While we waited for the numbing cream to take effect, he put a pair of earplugs in my ears and the full sensory deprivation hood over my head. I couldn't see anything and my hearing was heavily impaired. Master wiped off the excess numbing cream from my clit before helping me into the closet and laying me down on my sleeping bag. "You're allowed to play with yourself, cunt," he said, speaking close to my ear. I couldn't help but smile a little at the irony in his statement. But, I did try. Even though I had earplugs on, I could hear Miss' screams as Master gave her pain and her cries of passion as he gave her pleasure. I was so turned on and I could feel the pressure of my arousal, but no matter how I rubbed, I could bring myself no relief. Eventually, I drifted off into a fitful slumber.
Cuckquean Travel Day Three
We left Hong Kong on the third day. Master and Miss left me in the hotel room with a cup of instant noodles for lunch. My orders were to pack both their luggage and to wait for them to return. I did as told and spent a lot of time thinking about the past two days – how they had grown in their relationship with each other and how they had thoroughly humiliated me in so doing. Usually, a trip to Hong Kong would involve me shopping to my heart's content, but I was not given the opportunity to do that at all. Everything revolved around Miss, and strangely enough, I found that to be equally satisfying.