Want to be part of your own Cuckquean Girlfriend Story?
Cuckquean Girlfriend Story – Our Friendly threesome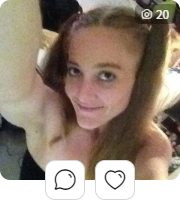 Cuckquean Girlfriend Story. Being invited over for some drinks and few laughs by and older friend was of interest to a shy guy who never really seemed to have much luck with the ladies.
When I arrived with my bottle of wine in tow I was introduced by my friend Belinda to her good friend Jenny. I was immediately taken by Jenny's vivacious smile.
We sat around the loungeroom just drinking, laughing and chatting about all the places we each had been around the world and the funny experiences we had.
As we laughed and chatted Belinda started to introduce some more risqué chat, I think part of the reason was to watch me blush as the talk got a bit more 'interesting'. Belinda seemed pretty happy to watch me squirm with my shyness at talking about some of these things. Naturally the more I blushed the more Dutch courage I needed from my pal Mr Shiraz.
Well Jenny and Belinda were much for comfortable with the conversation and one of them suggested that we play a game of truth or dare. We each had to write down some dares that were put into a hat. When the game started and knowing how the questioning was going I was anxious about what the dares might involve.
The first dares drawn were pretty calm, skull a drink, massage the shoulders of the person to your left, remove a shoe etc.
The mix of truths and dares then started getting very steamy and there were soon starting to remove more items of clothing. I seemed to be on the losing side when the dare drawer got to nominate who had to remove what item. Seems the ladies were taking their turns to ensure I was first to lose all my clothes although by this time they had lost their tops. Of course I was nervous and aroused at the same time and tried to shield my rigid cock from obvious view.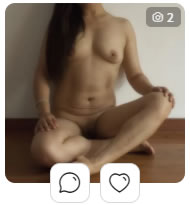 Although there was an attempt to play the game a bit more, it was really getting into the realms of each of us taking turns to direct what was going to happen next.
Before I knew it I was instructed to massage Jenny's breasts. The next turn Jenny told Belinda to suck my cock. Long slow strokes up and down my rigid shaft was mind blowing and Jenny was smiling like a Cheshire Cat at the sight.
Needless to say, somewhere in the blue of action we all would up in the bedroom where I helped the ladies remove the last of their clothes.
No more games, we took turns enjoying each other and given that I like to lick pussy, having two horny women before me to devour was a delight. We indulged ourselves in each other for hours, hands and mouths everywhere. I made sure that the ladies both had fill of orgasms over the period before I finally came like I had never cum before.
I don't know what time it was when we all eventually fell asleep but it was the greatest introduction to a threesome that a young man could have.
Cuckquean Girlfriend Story – The Australian Threesome
My wife or cuckquean Girlfriend Story was and still is a very beautiful woman and is still in great condition. 36c tits – 24 – 36 toned body and great ass. She trims her dark pubes into a nice triangle and was always wet and horny. She is bi and really has had some stunning lovers or cuckquean Girlfriend Story.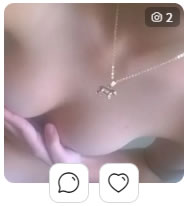 Most of whom I also participated with. A great lover of masturbation (I prefer the word "wank" as I think it hornier) and we both used to love to watch porn together. I still watch of course but online or at a porn cinema which I go to regularly when I am at home in Sydney. Sadly, for reasons I will not go into, my wife or cuckquean Girlfriend Story no longer plays.
Anyway, this story is about one of my wife or cuckquean Girlfriend Story's lovers or cuckquean Girlfriend Story Valerie. She is 6'1" tall. Looooong legs. A great body. 38D tits and fantastic ass and a beautiful triangle of dark cunt hair.
She was out in Oz with her elderly husband who was an old friend of ours. One thing led to another and she and my wife or cuckquean Girlfriend Story became good friends. I did not realise how good for some weeks. It turned out that my wife or cuckquean Girlfriend Story introduced her to lesbian love. Which she is now fully committed to! When she went back to UK she and her husband split up and she started raging as a dyke. Albeit a very beautiful dyke. Nothing butch about that lady at all. You would know here as she was a well-known actress and in her later years is now a celebrity.
I found out about my wife or cuckquean Girlfriend Story and Valerie's affair and I then got quite insistent with my wife or cuckquean Girlfriend Story that she set up a 3some. Something which (evidently) Valerie was not interested in. The deal that my wife or cuckquean Girlfriend Story and I have is that she can have lovers or cuckquean Girlfriend Story provided that I get in on the action at some point. Not every time but occasionally.
She also has to tell me about the sex she has had with her female lovers or cuckquean Girlfriend Story as soon as she gets back from an affair (normally her cunt is still wet with her cum) while we are fucking, sucking or I am wanking and I get really turned on. I love to wank for her (and other people's) entertainment.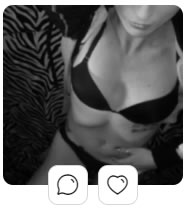 Anyway my missus fixed it up with Valerie and it was a daytime session. Lunchtime at our place. We had lunch and were joking about how Valerie had been converted by my wife or cuckquean Girlfriend Story and we ended up in the bedroom on our large double bed. Strangely for such a beautiful woman Valerie was actually very unsure of herself and her sex appeal. She was quite worried that I would not be turned on by her. Nothing could have been further from the truth. I had been lusting after her ever since I first met her a few weeks before.
Anyway, to ensure her sex appeal when she took off her dress she was wearing the moist gorgeous black see through bra and panties with black stocking and suspenders. My wife or cuckquean Girlfriend Story was wearing white stockings and suspenders and the contrast was great. Very erotic. 2 very beautiful and feminine women making it together.
My wife or cuckquean Girlfriend Story was kissing her an asking me if I find her beautiful? Wasn't she a horny looking lady? Etc to encourage Valerie in her confidence regarding her sex appeal… I indeed confirmed that she was. And the rule was I could look but not touch Valerie. Certainly OK by me as I love being a voyeur.
Because she was so tall and my wife or cuckquean Girlfriend Story is only 5'3" it was not possible for them to 69. So they took it in turns to get licked by the other. My wife or cuckquean Girlfriend Story was first. Valerie was lying on her back with these fantastic tits standing up erect and her beautiful pussy just waiting to be eaten.
She had a really raised mound that made it even sexier to look at. One of the reasons that she enjoyed lesbian love so much, she told me, was that she had never been eaten before. I told her that I was amazed at that, as it was one of my favourite pastimes.
She did put me in my place by telling me that only my wife or cuckquean Girlfriend Story was allowed to eat her today. My wife or cuckquean Girlfriend Story got off the bed and walked around to the end and got back on and crawled up to Valerie's waiting cunt. She seductively wet 2 fingers and slipped them into her pussy. Valerie groaned and my cock was by now so rock hard I did not think that I could contain it.
Then my wife or cuckquean Girlfriend Story starting finger fucking here as she put her tongue out and started to lap at the clit. She buried her face deep on to her clit and was sucking on it like a small cock. Soon Valerie was writing and bucking on her hand and face and really screaming as she came.
My wife or cuckquean Girlfriend Story was so wet I think that she would have come with one quick flick to her clit. They swapped positions and Valerie ate her out. You would not think that she was a novice; she gave her cunt a fantastic tongue lashing all the way up from her asshole to the base of her slit to her clit. I was lying next to my wife or cuckquean Girlfriend Story who grabbed my cock and wanked me while she was being eaten out by this gorgeous body.
As she came so did I. My wife or cuckquean Girlfriend Story angled my cock so that I spurted onto her pubes which looked so horny as the white cum lay on her dark hair.
I don't think I have ever cum so much in my life. It went all over my wife or cuckquean Girlfriend Story's pussy and Valerie said that she had never seen so much cum before. Valerie admitted that she got very turned on when she saw me cum and she was given another hand job on her clit and 2 fingers in her cunt by my wife or cuckquean Girlfriend Story immediately.
After they both took a bath and I a shower. I was standing looking at these 2 gorgeous women in the bath soaping each other and of course I got another hard on. They got turned on again and they wanked each other under the water as I watched and also had a more leisurely paced wank and shot on their faces.
This was the first of 3 or 4 times that we had a 3some together. By the way, on the second occasion that we had the 3some Valerie did agree to let me lick her and she also sucked my cock at the same time as my wife or cuckquean Girlfriend Story was sucking my balls.
I was never allowed to fuck her but I did get a delicious mouth full of her cunt and sucked on her nipples for ages. I also tit fucked her the last time we had sex and came all over her face which my wife or cuckquean Girlfriend Story licked off.
Cuckquean Girlfriend Story – The Unicorn Visits
Mark and I woo'd a 35 year old bi girl over. She was visiting from out of state on a weekend course. We drank and partied and naked spa in the rain, umbrella over us. Mark was toe fucking both of us as we drank. We all started to play and kiss. Mark's cock was hard and my pussy was dripping. After an hour in the spa we went to the bedroom, where things got hotter and the next thing I know she licked me and I threw my head back and let her tongue go deep in me.
I watched as Mark mounted her from behind and I could feel his thrusts into her as she buried her face into my pussy. I could feel myself gushing into her mouth and she kept going, leaning into it swallowing more and more of my pussy juice. After a while Mark moved her aside and and plunged his glistening into me showing no mercy.
I found myself cumming while she nibbled on his nipples. He then plunged his still cock into her pussy and as he fucked her he kissed me. Her legs started to shake and she came hard and loud. We rested for a while, laughing talking and playing and Mark decided it was time for him to cum.
Her ordered her to mount him and she impaled onto his 9 inch cock. She rode him and pinched his nipples and Mark looked at me with and I see his rolling back in pleasure. He came so hard and loud for the longest time. She finally had to leave because she had her course again in the morning, but she's promised to revisit us in late July when she's back here for her course for more play and debauchery. Will update again when that happens.
Cuckquean Girlfriend Story – Two hot pussies
The day had come that Ava and Sean were arriving to see me.
Planning what to wear to meet for the first time, I decided on an above knee length skirt, cute low cut blouse with a sexy bra and crotch less knickers and a pair of open heels .
Seeing you both come down the stairs at the airport before you saw me, it was obvious by the reaction of my pussy tingling I was very excited to finally be meeting you both.
As we walked toward each other, I thought omggggg this is going to be amazing!
Ava and I kissed and hugged first and even though it was a brush on the lips, the electricity was insane.
Sean kissed and hugged me and I knew that the three of us were going to enjoy our time together immensely.
Walking to my car, our bodies close and the slightest brush against each other was a turn on.
Sean offering to place the bags in the boot, Ava and I started kissing each other.
More than feathering on the lips, it was warm and passionate which quickly turned into want and urgency.
Wearing a skirt also, Ava and I cheekily reached under the other, our fingers curious, and as if we could wait no longer, our pussies felt the first touch of many more to come.
Sean standing and smiling now beside us, we took turns to let him taste the wetness of each other off our fingers and then we tasted also.
The 15 min drive home seemed to take forever.
Both of us felt the tingling sensation getting stronger and as I looked back over at Sean, the hardness in his pants was an indication that he was just as excited.
I had planned welcome drinks on the balcony but that wasn't to be just yet. Behaving like naughty, horny teenagers, all of us began to undress with me leading them both to the bedroom.
Knowing Sean loved to watch, Ava laid on the bed as we began a frenzy of kissing, and touching our hands wandering. The exploration had begun.
Kissing Ava's lips, neck and moving towards her breasts, , licking and sucking her hard nipples she let out a moan. Feeling Ava's legs part under me, I continued my way further down her body teasing her with kisses, licking and sucking.
My fingers reaching her treasure chest and as I started to rub her clit, my tongue now part of the duo, continued to delight and arouse her further.
Sean had moved closer to get a better view and just as he began to stroke himself, and my tongue and finger's entered Ava's beautiful pussy, I placed my other hand around Sean's rock hard cock.
Ava arching her back as I stimulated her clit with my thumb and two fingers inside.
Her wetness and moans showed me her enjoyment and as I continued to manipulate her inside, I lifted my head and kissed the head of Sean's hardness, running my tongue up and down his cock to lubricate him for what was to come.
As I licked and gently nibbled the side of him, reaching the top, I then took him in my mouth.
Here my fantasy of these two beautiful people coming to fruition, I had craved for weeks and now in front of me were moaning and squirming.
I continued massaging Sean whilst the duo continued playing with Ava.
Changing up the intensity of fingering her and the pressure and depth of my tongue, sucking her clit, finding that sacred spot alternating between eating Ava and sucking Sean was beyond exciting. Continuing to watch both of their bodies squirm, listening to their breathing and the excitement in their moans, their bodies guiding me to when they were both about to cum.
I continued massaging both and just as I felt Ava's pussy tighten around my fingers and her orgasm heighten, Sean erupted, his cum, like a volcano.
Eventually their breathing slowing, they showered and made their way out to the balcony both giving me a kiss on the cheek.
Handing them a
drink, I smiled and said"Our chats and thoughts once written, we now get to have in person.
Thank You for coming to see me.
Welcome to my home"
And as we held our champagne flutes up to cheers, the cheeky smile of them both and the look they gave each other told me that later on, the text they had once written and I had read so many times was going to be me laying on that bed experiencing them. And as I took a sip of my champagne, I too had a cheeky smile for I knew the context of that message and what I was in for and I simply couldn't wait….
Cuckquean Girlfriend Story – Home